December 23rd, 2008 by admin
I just bought this video camera to use for Project Chaboo.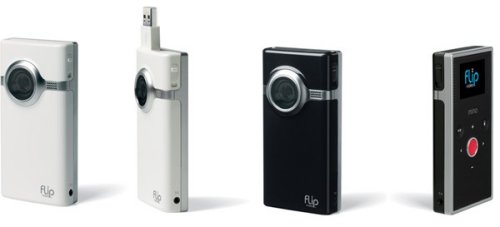 Its called the FLIP minoHD camcorder.  Its the world's smallest high definition camcorder at only 3.3oz.  What I like about it is the simplicity.  There are no bells and whistles with very simple operation and surprisingly good image quality for such a cheap camera at only $230.
Another really cool thing with this camera is that you can upload any image and they will print it onto the case.  The software they have to do this is really intuitive and easy to use.  All this customization is free as is shipping.
I hope to integrate video into this blog and project.  Im not really sure how video will play into Project Chaboo at this point.  Documenting the artist's process in video would be interesting and also interviewing them would be a welcome change of pace to the blog.
OK fine, ill admit it.  Its a christmas present to myself.  Im not the only one who does that you know…